coromegapup
Best-in-Class Omega-3 Fish Oil for Pets
SIngle serve packets - More powerful than a chew!

SUPPORTS SKIN, COAT, JOINT & HEART HEALTH

All of our products are made under GMP by us!
People love Coromega products and appreciate the benefits!
Clinical studies prove that Coromega works better than pills.
Domestic shipping is free when you spend over $30.
Your dog will love the Coromega® Pup Packet - just snip or tear and squeeze the delicious emulsified pudding for your dog to enjoy any time or any place.*
Each packet contains 350mg EPA and 230mg DHA
30 individual squeeze packets in each pouch
Designed to support your dog's joints and muscles
Made with small, deep water, wild-caught fish
All-natural fish flavor that dogs love.
Sugar-free, gluten-free, and dairy-free, all Coromega® products are GMP certified and NSF certified.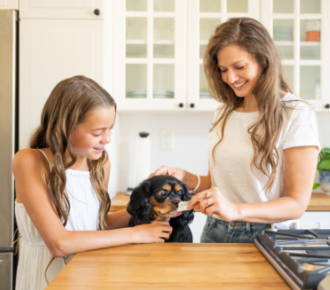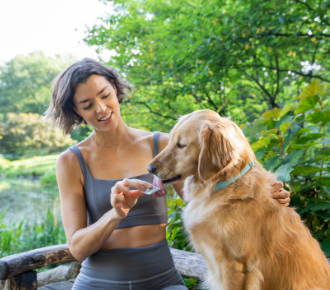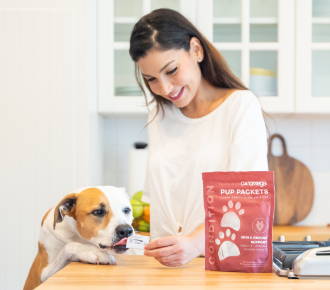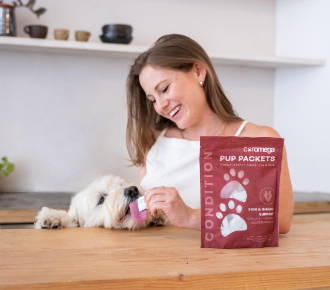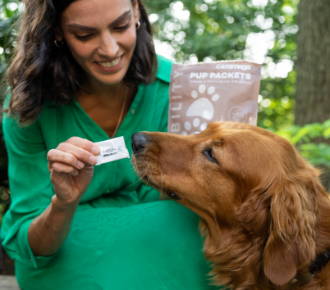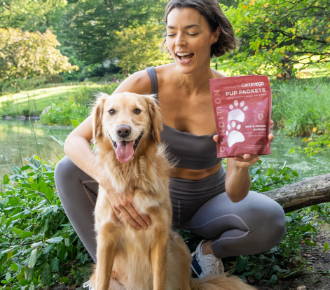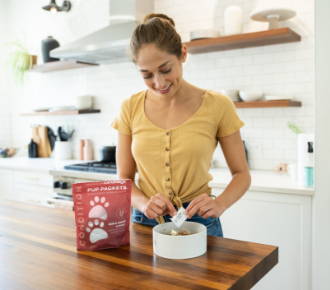 EASY AND EFFECTIVE OMEGA-3
Giving your dog an effective dose of omega-3 fatty acids has never been easier. They are "essential" for dogs just as they are for people!
We are the experts - 20 years of making the best omega-3 supplements for humans has taught us a lot. We bring that expertise to everything we do, and we are proud to offer HUMAN-GRADE omega-3 products for dogs.
You can't get a chew that competes with the effective dose of omega-3 that Coromega Pup Packets delivers. If you have been using messy smelly oil bottles, then you know that keeping a bottle in the fridge can be oily and problematic.
LET YOUR DOG BE THE DECIDER - WE PROMISE THEY WILL LOVE IT!

This little packet really helps
After 2 weeks of daily feeding I definitely notice a difference - skin looks better, much less scratching and she LOVES it so much she waits until I put it on top of her food!

Therapeutic OMEGA for my dog!
We give Condition formula to Lacy - it has made a big difference with her irritated skin and she thinks it's a treat

My dog goes carzy for this
My vet recommended Omega-3's for my dog's coat. I found Coromega squeezes and my dog seriously loves these! she jumps up at them. She's a big fan of salmon and fish, and I can tell this is the real stuff.